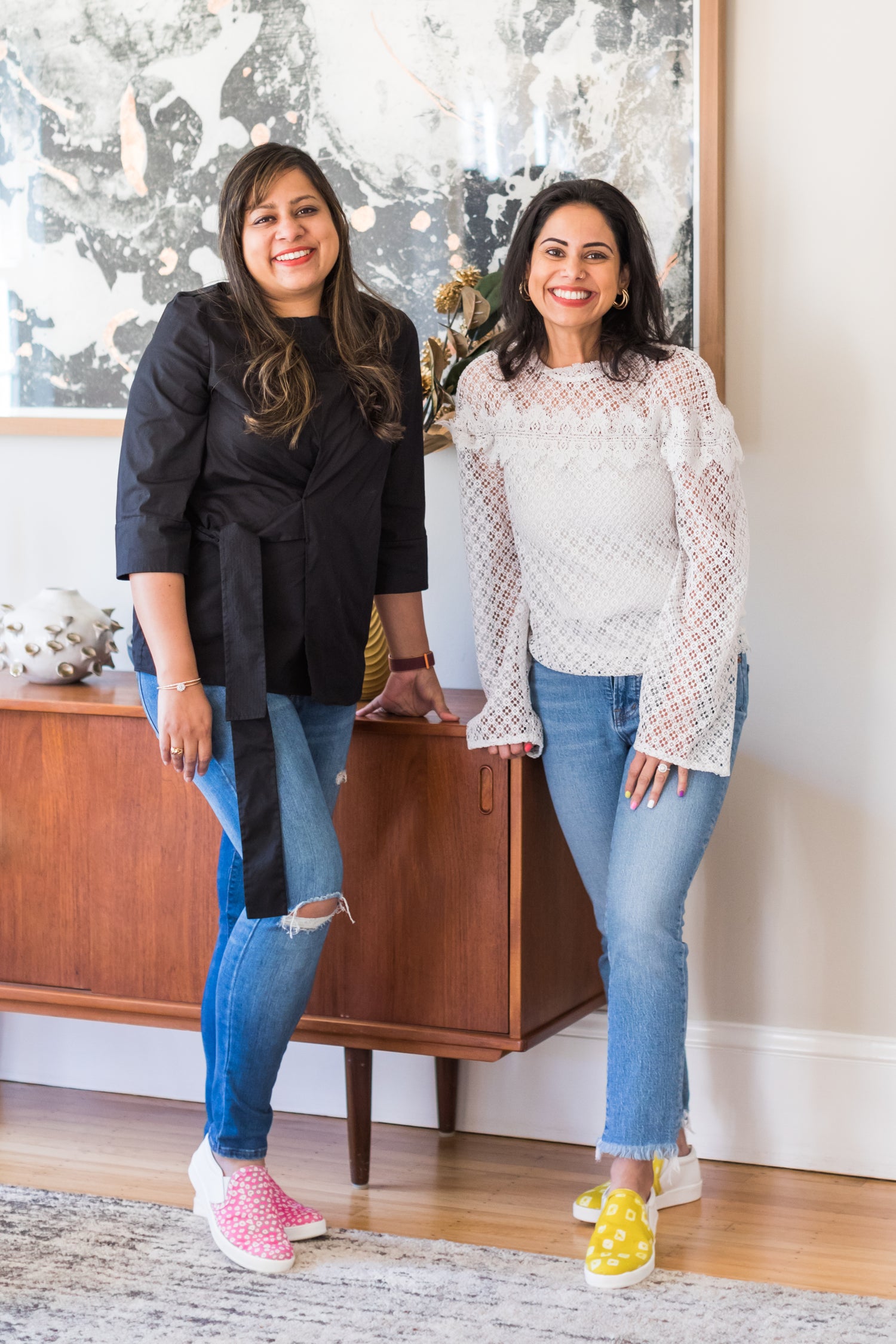 About Us
Poppy Shoes was founded in 2020 right in the middle of the Covid-19 Pandemic by Sandhya Talwalker and Sanjana Reddy. During a year full of chaos and pain Sandhya and Sanjana felt the need to spread more optimism and joy. As dress codes continued to loosen with the pandemic; sweats and comfort sneakers became the default for most women. That sparked an idea to create a casual and comfortable sneaker that could brighten up your outfit, your day and your mood!
However, they discovered that it wasn't enough to just create another colorfully designed shoe, so the duo decided to tap into their own story and take their love for art and fashion and combine it with their Indian roots. Inspired by Bandhani tie dyes from Gujarat, Ikat weaves from Andhra Pradesh, Brocade silks from Varanasi and Kanchi silks from Tamil Nadu, they decided to create a contemporary form of design that globalizes and celebrates these age-old traditions.
The result is a journey of love and a celebration of culture and joy. Poppy Shoes tells the story of a rich heritage through an accessible and wearable product that brings a pop of color and a pop of culture to brighten any day.